Evening Guild Rats,
Cue the music. Invite the relatives you really don't like around. And get ready for over indulging to the point where you'll spend the rest of the year beating yourself up about it….
Ah Christmas… That magical time of the year.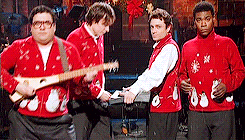 In all honesty, I hate Christmas (sorry Christmas peeps) but I love spending the time with the family. It's a shame it's the only time of year we find the time to get together.
As such, I want to extend out a big Merry Christmas, happy holidays, super solstice and all the rest of the winter festivals that you celebrate out to my book family and fans who have helped me and supported me so amazingly throughout the year.
Wishing you an amazing time and a very happy new year!
See you in 2019!!!!!
Until next time… stay out of trouble (if you can.)