Hello, Hello, Hello!
So, new segment that I'll be doing monthly. Each month there are HUNDREDS of books that are released every month and therefore I can't possible highlight every one. There are some blogs that do this much better than me:
http://www.denofgeek.com/books/top-new-ya-books-2020
http://www.novelknight.com/2020-book-releases/august-2020
http://www.readbrightly.com/middle-grade-chapter-books-2020/
To name just a few. For me though, I'm going to look at 3 books each month that jump out of me. The only rule is they have to be either a Middle Grade (MG) or Young Adult (YA). These won't be in a particular order, they are just ones I'm excited for.
That's it.
I get all my release info from Goodreads – So the below ones are listed there as releasing in August 2020.
So, no more procrastinating – Let's GO!
The Notorious Virtues by Alwyn Hamilton.
Release Date: August 18th 2020
Publisher: Faber & Faber
Age Range: Young Adult (YA)
BLURB:
A glamorous media darling, a surprise heiress, and the magical competition of a lifetime.
At sixteen, Honora "Nora" Holtzfall is the daughter of the most powerful heiress in all of Walstad. Her family controls all the money–and all the magic–in the entire country. But despite being the center of attention, Nora has always felt like an outsider. When her mother is found dead in an alley, the family throne and fortune are suddenly up for grabs, and Nora will be pitted against her cousins in the Veritaz, the ultimate magical competition for power that determines the one family heir.
But there's a surprise contestant this time: Lotte, the illegitimate daughter of Nora's aunt. When Lotte's absent mother retrieves her from the rural convent she'd abandoned her to, Lotte goes from being an orphan to surrounded by family. Unfortunately, most of them want her dead.
And soon, Nora discovers that her mother's death wasn't random–it was murder. And the only person she can trust to uncover the truth of what happened is a rakish young reporter who despises everything Nora and her family stand for.
With everyone against her, Lotte's last hope is hunting for the identity of her father. But the dangerous competition–and her feelings for Theo, one of the Holtzfalls' sworn protectors–turns her world upside down.
Incredible tests, impossible choices and deadly odds await both girls. But there can only be one winner.
EAGERNESS RATING:
2. Star Daughter by Shveta Thakrar
Release Date: August 11th 2020
Publisher: Harper Teen
Age Range: Young Adult (YA)
BLURB:
This gorgeously imagined YA debut blends shades of Neil Gaiman's Stardust and a breathtaking landscape of Hindu mythology into a radiant contemporary fantasy.
The daughter of a star and a mortal, Sheetal is used to keeping secrets. Pretending to be "normal." But when an accidental flare of her starfire puts her human father in the hospital, Sheetal needs a full star's help to heal him. A star like her mother, who returned to the sky long ago.
Sheetal's quest to save her father will take her to a celestial court of shining wonders and dark shadows, where she must take the stage as her family's champion in a competition to decide the next ruling house of the heavens–and win, or risk never returning to Earth at all.
Brimming with celestial intrigue, this sparkling YA debut is perfect for fans of Roshani Chokshi and Laini Taylor.
EAGERNESS RATING:
3. Paola Santiago and the River of Tears by Tehlor Kay Mejia
Release Date: August 4th 2020
Publisher: Rick Riordan Presents
Age Range: Middle Grade (MG)
BLURB:
Space-obsessed 12-year-old Paola Santiago and her two best friends, Emma and Dante, know the rule: Stay away from the river. It's all they've heard since a schoolmate of theirs drowned a year ago. Pao is embarrassed to admit that she has been told to stay away for even longer than that, because her mother is constantly warning her about La Llorona, the wailing ghost woman who wanders the banks of the Gila at night, looking for young people to drag into its murky depths.
Hating her mother's humiliating superstitions and knowing that she and her friends would never venture into the water, Pao organizes a meet-up to test out her new telescope near the Gila, since it's the best stargazing spot. But when Emma never arrives and Pao sees a shadowy figure in the reeds, it seems like maybe her mom was right. . . .
Pao has always relied on hard science to make sense of the world, but to find her friend she will have to enter the world of her nightmares, which includes unnatural mist, mind-bending monsters, and relentless spirits controlled by a terrifying force that defies both logic and legend.
EAGERNESS RATING: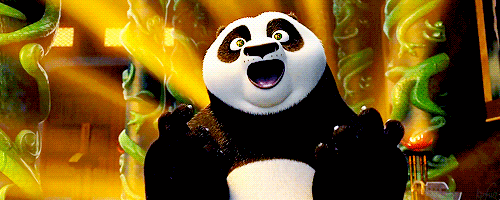 ---
Okie dokes!
That's my August list done.
What do you think of it?
What books are you looking forward to in the month of August?
I'll be back in September with another little list.
Until then…